Testamentary Life-Income Gifts
Testamentary Life-Income Gifts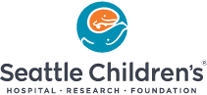 How It Works
You write a will or revocable trust directing a bequest to Seattle Children's Hospital.
You provide that the bequest first create a life-income gift benefiting your designated recipients.
After their income interest terminates, the remaining balance in the gift passes to Seattle Children's Hospital to be applied to the purposes you specify.
Benefits
One estate asset can benefit both Seattle Children's Hospital and your heirs or other desired beneficiaries.
Your estate will be eligible to claim a charitable deduction for a portion of the amount of your bequest.
You can modify your bequest if your circumstances change.
This is not professional tax or legal advice. Donors must consult their tax and legal advisors regarding their specific situation.