Gifts of Retirement Assets
Gifts From Your Retirement Plan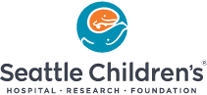 How It Works
Name Seattle Children's Hospital as a beneficiary of your IRA, 401(k) or other qualified plan. Additional information.
Designate us to receive all or a portion of the balance of your plan through your plan administrator.
The balance in your plan passes to Seattle Children's Hospital after your passing.
Benefits
Avoid the double taxation your retirement savings would incur if you designated your heir(s) as beneficiary(ies).
Continue to take regular lifetime withdrawals.
You can revoke us as a beneficiary if your family's needs change.
This is not professional tax or legal advice. Donors must consult their tax and legal advisors regarding their specific situation.