Gifts of Real Estate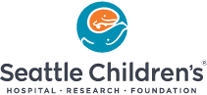 How It Works
You deed your home, your vacation home, undeveloped property or a commercial building to Seattle Children's Hospital.
Seattle Children's Hospital may use the property for its own purposes or may sell it and use the proceeds.
Benefits
You receive an income tax deduction for the fair market value of the real estate at the time of the transfer.
You pay no capital gains tax on the transfer.
You can direct the proceeds from your gift to a specific program at Seattle Children's Hospital.
This is not professional tax or legal advice. Donors must consult their tax and legal advisors regarding their specific situation.