Lifetime Gifts of Insurance
Gifts of Life Insurance - Paid-Up Policy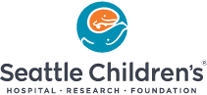 How It Works
You transfer ownership of a paid-up life insurance policy to Seattle Children's Hospital.
Seattle Children's Hospital cashes in the policy now or maintains it and receives the death benefit later.
Benefits
You receive gift credit and an immediate income tax deduction for the cash surrender value of the policy.
In some cases, you can use the cash value in your policy to fund a life-income gift, such as a deferred gift annuity.
You gain the satisfaction of making a significant gift to Seattle Children's Hospital without adversely affecting your cash flow.
Next
More detail on gifts of life insurance - paid-up policy
Contact us so we can assist you through every step.
This is not professional tax or legal advice. Donors must consult their tax and legal advisors regarding their specific situation.