Life Insurance - New Policy
Gifts of Life Insurance - New Policy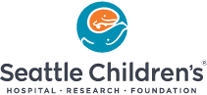 How It Works
You can provide now for a future gift to Seattle Children's Hospital by naming us owner and beneficiary of a life insurance policy.
You make annual gifts to Seattle Children's Hospital in the amount of the premium payments.
When the policy matures the proceeds are paid to Seattle Children's Hospital, and we apply them to the program you have designated.
Benefits
You can make a significant gift from income instead of capital.
Your gifts offsetting our premium payments are fully deductible.
You build our future financial strength.
This is not professional tax or legal advice. Donors must consult their tax and legal advisors regarding their specific situation.